bottle pump
replaces dispensers
Designed to replace water dispensers. Our water pump is an energy efficient solution that completely replaces water dispensers and uses only a fraction of energy.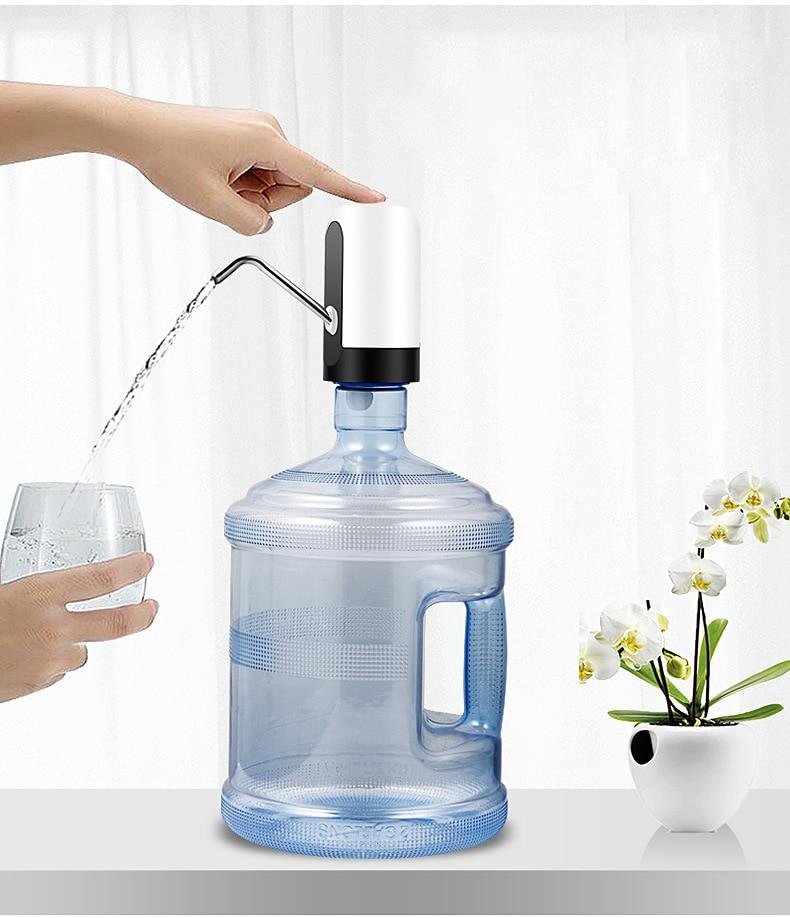 Noise reduction motor
State of the art noise reduction motor is designed to provide a rich experience that fills a glass in less than 10 seconds.
big battery enough for 5-6 bottles
1200mAh battery means you're good for 5 bottles before you need to charge again.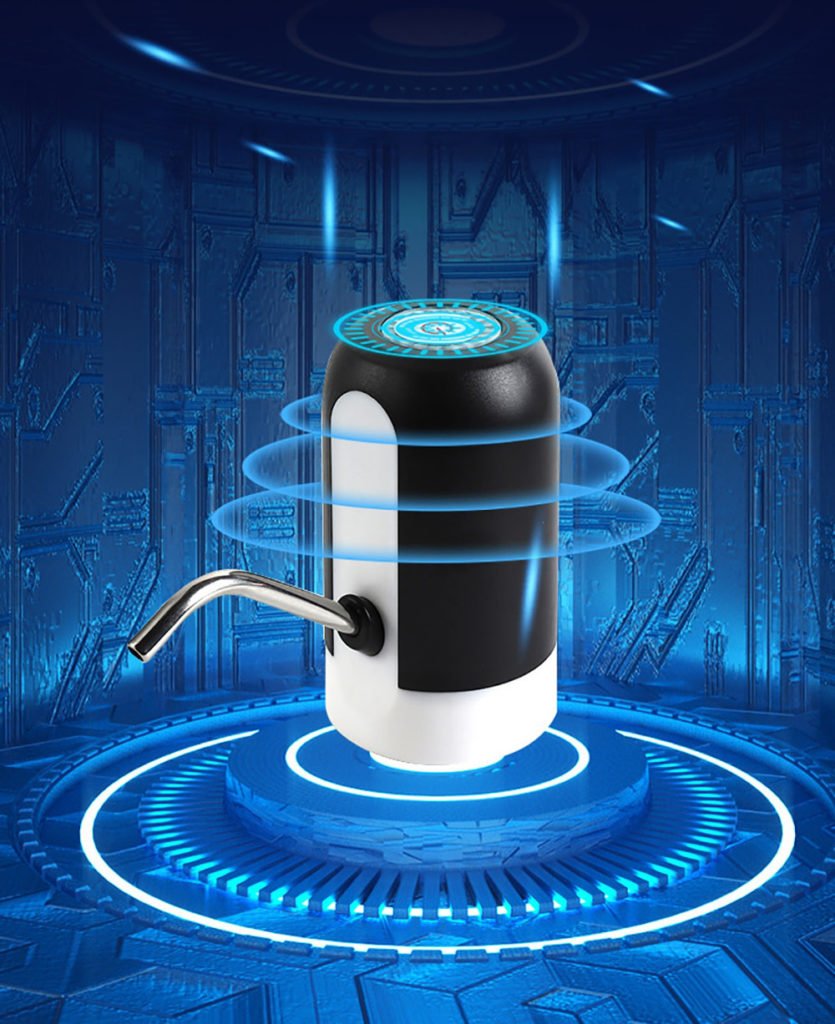 Universal Usage
East to use and easy to carry Variance® water pump is a portable water pump easily fixable on any dispenser water bottle.
The Rechargeable Electric Water Dispenser Pump is a stylish and compact water dispenser designed to fit water bottles of up to 5 gallons. It features a one-touch water dispensing mechanism, making it easy to use. With its high-quality material and durable ABS plastic shell, this electric water pump ensures long-term reliability for convenient water dispensing. The built-in 1200MA high capacity battery allows for quick and easy charging via the USB cable included in the package, making it a convenient water dispenser for your kitchen. Furthermore, its automatic electric suction device makes water bottle refilling hassle-free. With its eye-catching design and simple assembly, this water dispenser makes water bottle refilling a breeze. Whether you are looking for an automatic water dispenser or an electric water pump, the Rechargeable Electric Water Dispenser Pump is sure to meet all your water needs.
Electric water dispensers are a convenient and hygienic way to access water. These water dispensers contain a powerful electric motor that drives water from a water bottle, providing up to 600ml of water in every press. The built-in sound attenuation equipment ensures low noise reduction during operation, so it won't disturb the peace in your home.
Recharging the electric water pump is simple: just charge for 3-4 hours using USB powered DC 5V devices and you can draw out around 5 bottles of 18.9L barreled water. This allows for power saving and increased durability.
Using an electric water dispenser is easy and safe – simply attach the water bottle to the automatic water dispenser and water will be quickly dispensed. All water dispenser bottles are designed to fit most water pumps, making the process simple and hassle-free.
With an electric water dispenser, it's easy to access clean water without having to worry about limescale or bacteria that can come from traditional plug-in water pumps. It's also a great way to save space in your home – no more bulky water jugs or tanks!
Electric water dispensers are an efficient, hygienic, and convenient way to access water anytime you need it. Whether you're refilling a glass or filling up a bottle with water on the go, electric water dispensers have got you covered. Get one today and enjoy clean water at the press of a button!