hanging toiletry bag Available in 3 colors
Available is beautiful green, pink and blue color.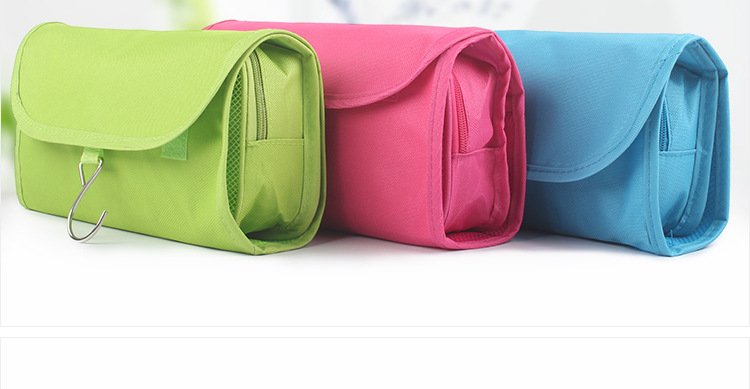 wATERPROOF
An easy to keep clean and dirt resistant fabric.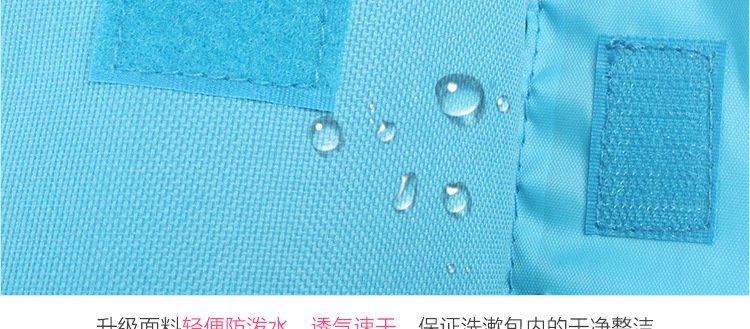 Zip-net pocket
A zip-net pocket that is very usefull for keeping things that is broader in width.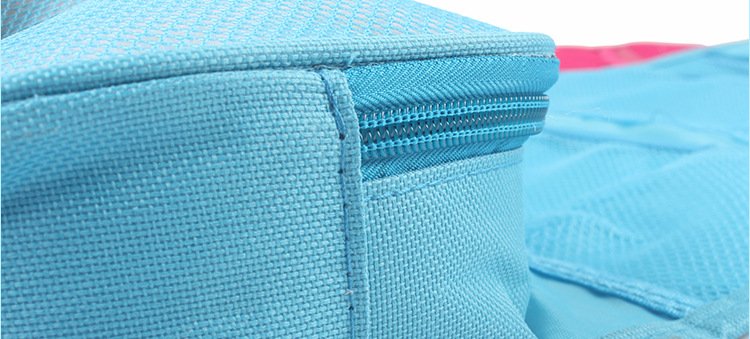 JUST THE RIGHT SIZE
Not so small that things dont fit but not too big that it looks bad hanging behind the bathroom door.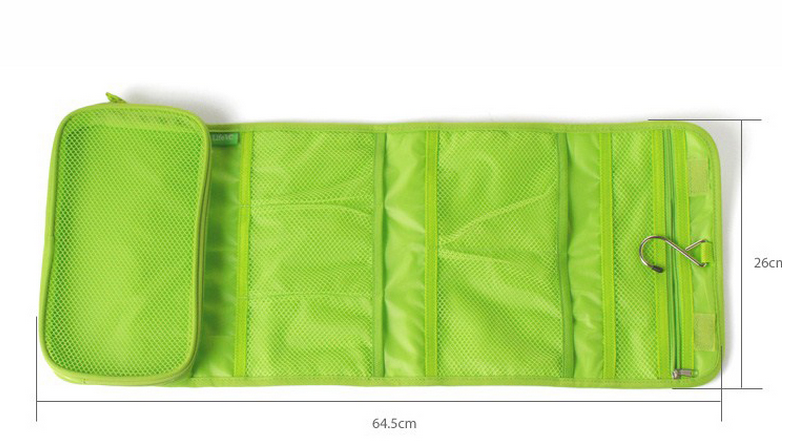 best mens hanging toiletry bag
Are you looking for the best hanging toiletry bag to store all your personal items in one place? This Foldable Hanging Toiletry Storage Bag is perfect for storing everything you need during travel. Made with canvas material, this hanging toiletry bag comes in blue color and can easily fold into a compact size of 26*6 cm when not needed.
When unfolded, it extends up to 64.5 cm x 26cm offering plenty of storage space while also making it easier to see what's inside each compartment. The built-in hook allows for hanging on a shower, hook or towel rack securely and provides easy access to those stored items. You can fit all your toiletries like deodorant, toothbrush, hairbrush, combs and other personal items without any hassle.
So if you're looking for the best hanging travel toiletry bag, this Foldable Hanging Toiletry Storage Bag is the perfect choice! Get it now in blue color and make sure that all your personal items are stored securely with one glance. Enjoy maximum convenience when travelling with the hanging toiletry bag. You won't regret it! Package included:1x Foldable Hanging Toiletry Storage Bag. Buy now and get ready to travel anywhere in style!